Already since 1958 a tetra from Peru enjoys great popularity among aquarists under the fantasy name "Hyphessobrycon robertsi". The males like to impress each other with their enormously extended dorsal fins, which led to the German common name "Sichelsalmler" (= sickle tetra). However, the species was not scientifically named for a long time. In a study on the relationship of the "rosy tetras", to which the robertsi-tetra belongs, the scientists Stanley Weitzman and Lisa Palmer assumed in 1997 that the animals were the same species as Hyphessobrycon bentosi.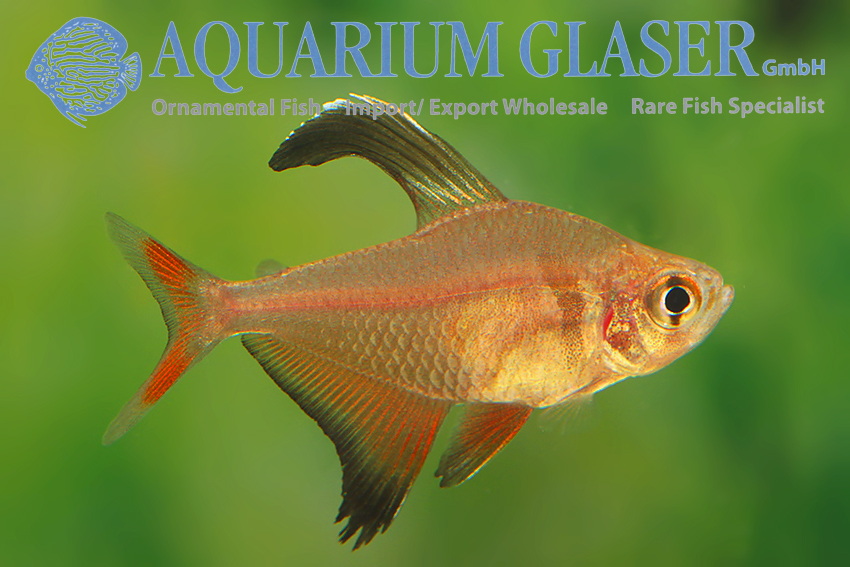 Then Axel Zarske of the Senckenberg Museum presented a new study in 2014 in which he identified differences between Hyphessobrycon bentosi and the robertsi-tetra. He concluded that the two belong to different species and described the robertsi-tetra with the valid name Hyphessobrycon jackrobertsi. With this Zarske honors the discoverer of the species, Jack Roberts from Miami, who was already meant with the invalid name "robertsi".
We just have again beautiful young adult wild specimens of the species in the stock. The type specimens for the first description of H. jackrobertsi originated also from our fishhouse.
For our customers: the animals have code 261703 on our stocklist. Please note that we supply exclusively to wholesalers.
Text & Photos: Frank Schäfer