The breeders in Southeast Asia have realized a new color variation of the good old Black Molly, which they call "Red". This is not a solid red fish, like for example a red swordtail, but the breeding form "Red" of the Molly has red spots in different intensity on the scales. When viewed from above, this is particularly noticeable because most fish have more of these red spots in the top three rows of scales. In addition, there is a red colored chest to varying degrees.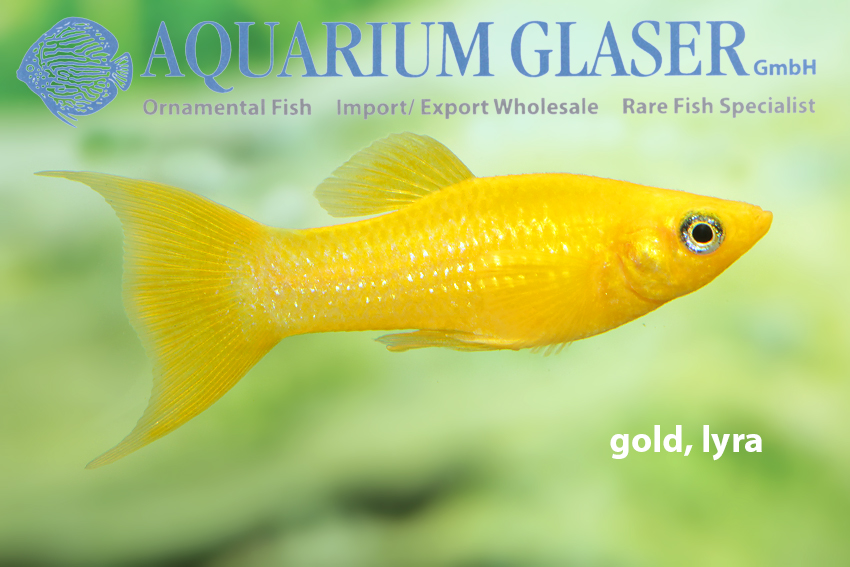 So that no rogue thinks that this red coloration is a product of Photoshop, we have photographed some of the long time known golden Mollies with the new "Red". In direct comparison the difference is very clear.
The beautiful new "Red" are available in traditional shortfin and lyrafin.
For our customers: normal finned Molly "Red" have code 432152, lyra finned code 432154 on our stocklist. Please note that we only supply wholesale.
Text & photos: Frank Schäfer