The rarest of all checkerboard cichlids in the aquarium is Dicrossus warzeli, which was known as Dicrossus or Crenicara sp. Tapajós before its scientific description. In 1992 the very characteristically marked dwarf cichlid was discovered in an unnamed tributary (Igarapé) of the great Rio Tapajós in Brazil by the traveling aquarist Frank Warzel and brought back to Germany, which was still legally possible at that time. Warzel was able to bring the animals successfully to spawn, but the raising of the youngsters failed.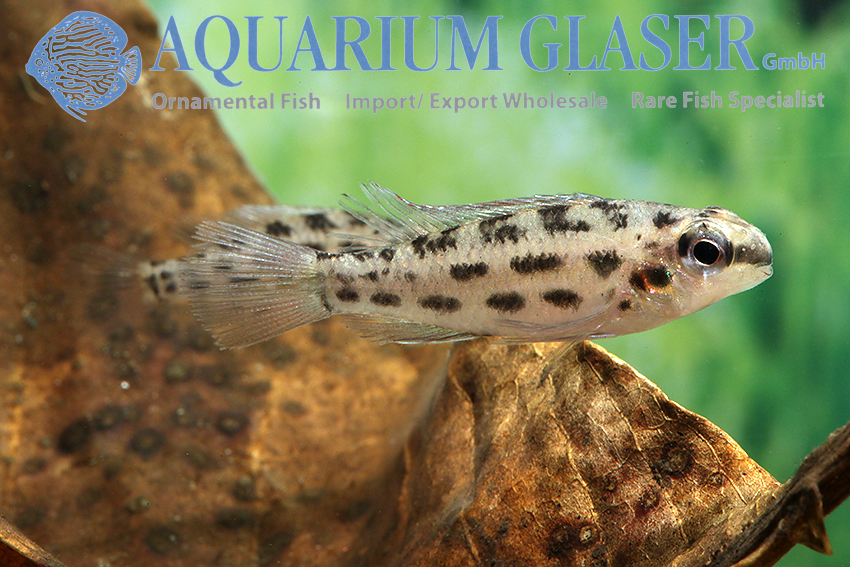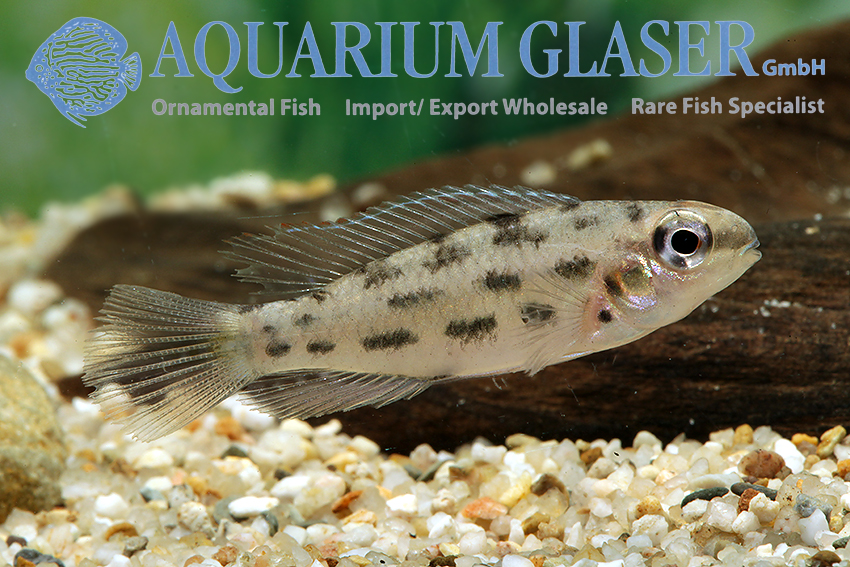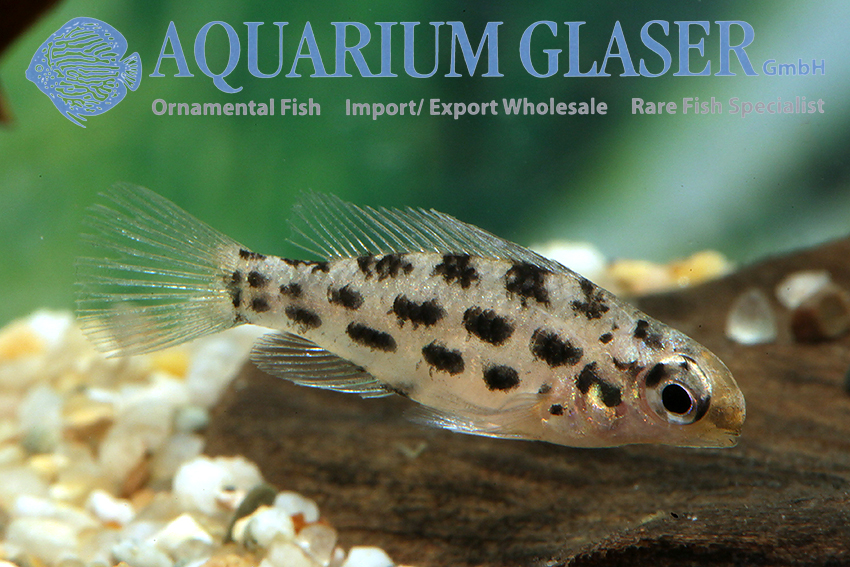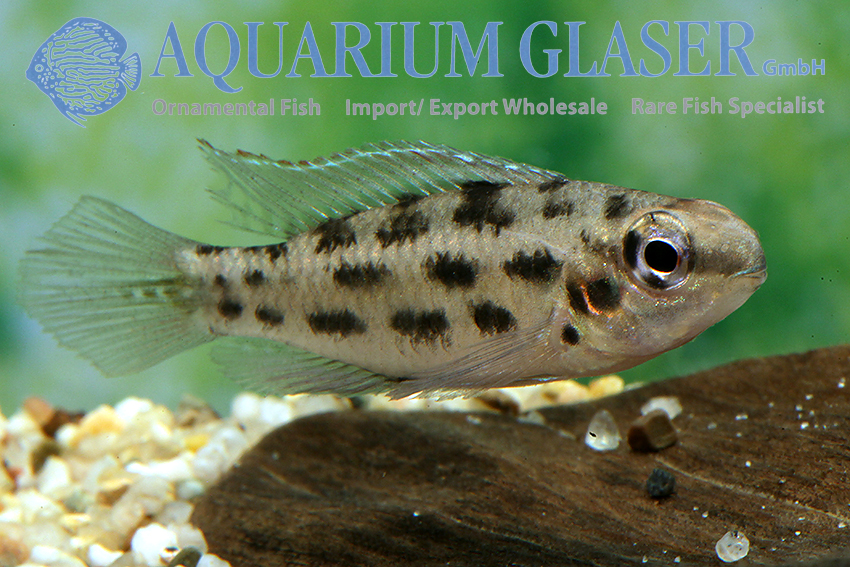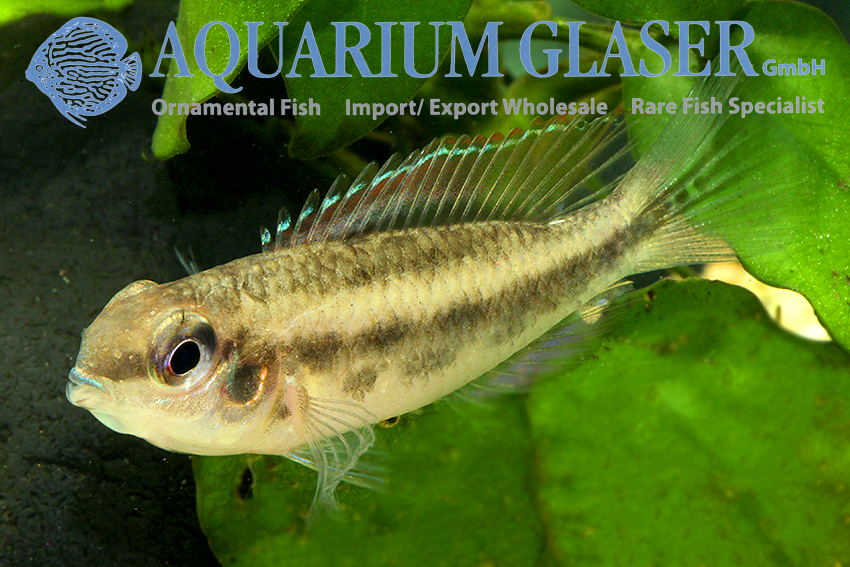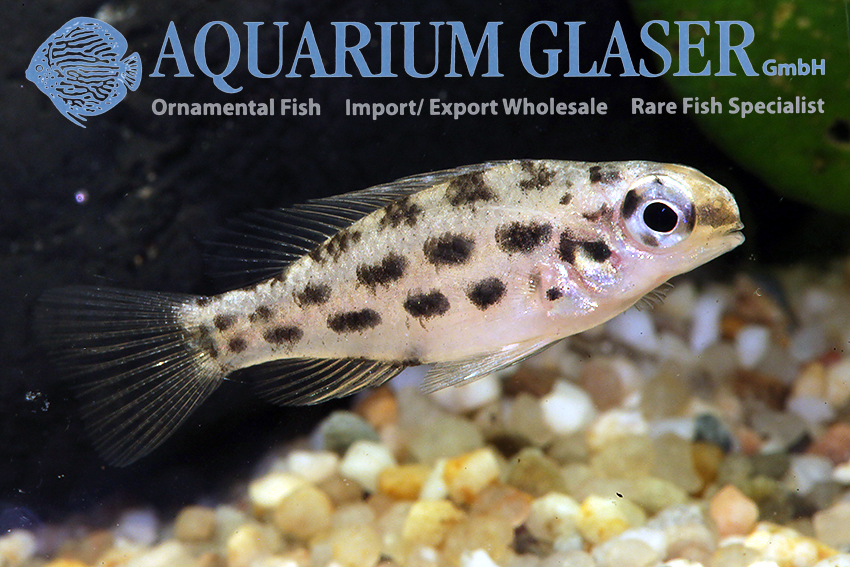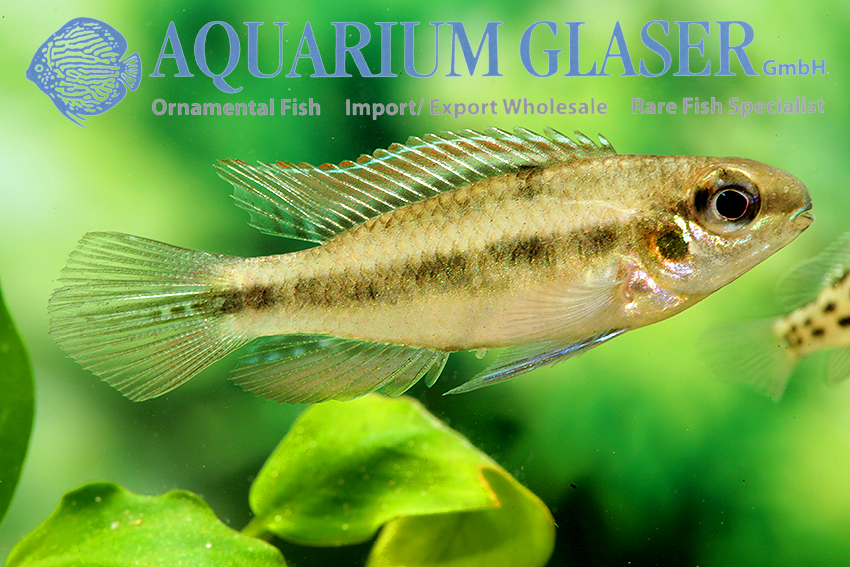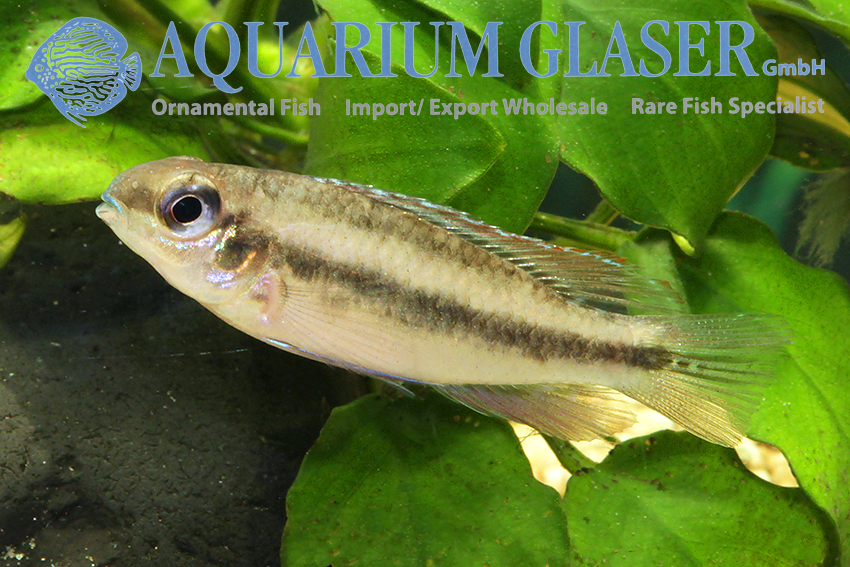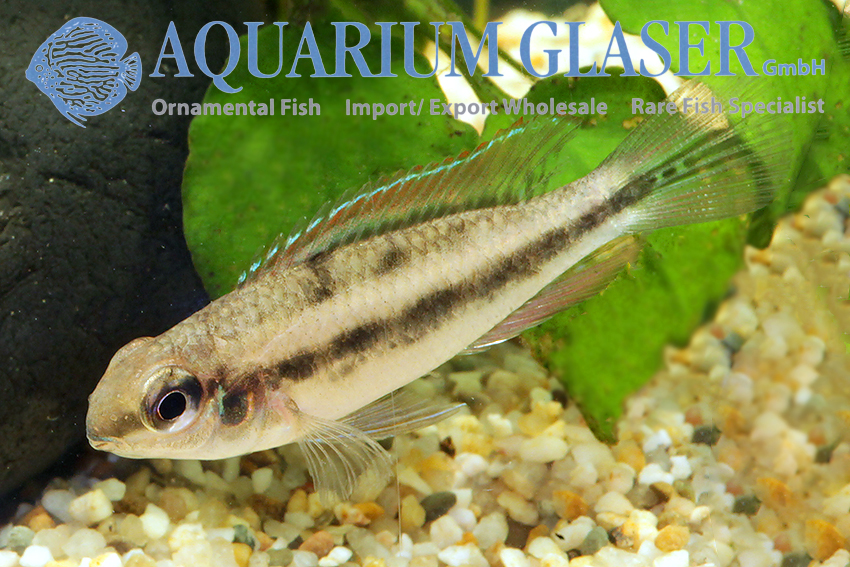 Since Frank Warzel documented his experiences with beautiful photos, the "sp. Tapajós" was from now on the longing fish for many dwarf cichlid friends. The commercial import succeeds only very, very rarely. We had this fish only 6 times in our stock, 5 times in 1999-2005 and now recently again in November 2022. From this last import we selected some pairs for one of our breeders, who could now deliver us the first just sexually ripe animals.
The flank pattern makes Dicrossus warzeli, which was scientifically named in 2010 in honor of the discoverer who died surprisingly in 2004, unmistakable. When in an aggressive mood, this marking disappears, similar to other Dicrossus species, giving way to a longitudinal band. The photographs of the aggressive behavior show one of our offspring males fighting with its mirror image.
For the care, even more for the breeding of these dwarf cichlids, in which the males reach about 7, the females 3-4 cm in length, should be used warm, soft and acidic water. Very important are humic substances (alder cones, dead leaves etc.) and fine sandy substrate. In contrast to Apistogramma, Dicrossus are open spawners. The main brood care falls to the female, which can sometimes behave very dominant to the male.
For our customers: the animals have code 668823 on our stocklist. Please note that we only supply to wholesalers.
Text & photos: Frank Schäfer